Established in 1994 by three founding partners, Tekna Automazione e Controllo was born in Foggia (Italy) with the precise aim of becoming the reference point for industrial automation in Southern Italy.
Over the years, it has extended its range of action throughout the country and abroad, acquiring internationally renowned groups among its customers.
Today, thanks to its highly specialized staff, Tekna supplies its customers with automated lines, on its own and in collaboration with machine manufacturers, participates in innovation projects with universities and national and international events in the industrial automation sector.
Automating production processes is essential: turning to Tekna means relying on a specialist in the sector to write your own automation story.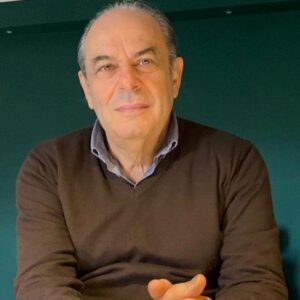 COMMERCIAL DIRECTOR
De Stasio Michele
Product competitiveness can be achieved with innovation and integrated automation of machines and production lines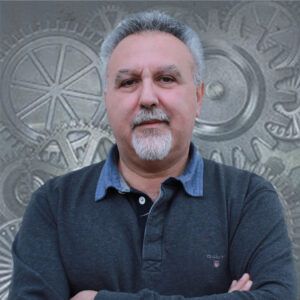 TECHNICAL DIRECTOR
Romano Salvatore
The analysis of needs and the application of modern automation technologies allow us to provide the optimal solutions to our customers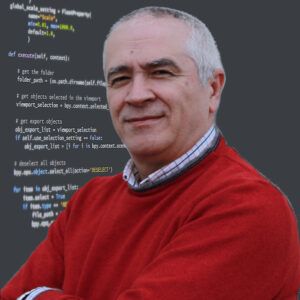 APPLICATION ENGINEER
Pagliuso Angelo
Design, construction, implementation and verification of the functionality of the solutions identified are the services that we provide to our customers
DESIGN AND CONSTRUCTION
It designs and builds machines, production lines and industrial automation panels using programmable and power equipment such as PLC, inverter, brushless, direct current motors drives, anthropomorphic robots, vision systems and SCADA supervision systems.
INSTALLATION AND START-UP
It carries out the installation of machines, production lines and industrial automation systems for its final customers in accordance with the developed project, reference standards and the customer's construction requests. It carries out Commissioning and Start-Up until the production phase.
REVAMPING AND MAINTENANCE
It carries out the complete electrical and mechanical revamping of outdated machines and production lines and mechanical, electrical and pneumatic maintenance on automatic machines and systems. It provides maintenance and technical assistance services, both remotely and on site.
TEKNA AUTOMAZIONE E CONTROLLO
TEKNA AUTOMAZIONE E CONTROLLO
Logo